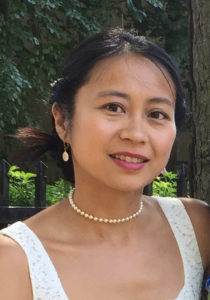 Thera is a Registered Classical Homeopath (#15438) with the College of Homeopaths of Ontario (CHO) and a graduate of the Canadian College of Homeopathic Medicine (CCHM) with Honours.  Thera is also a Registered Holistic Nutritionist having graduated at the Canadian School of Natural Nutrition. She finds that using both modalities gets patients closer to their healing goals – quickly and permanently. Her passion is to heal others by helping individuals achieve their health goals and to restore peace and balance to everyday life.  Thera has experience and success treating a wide range of conditions such as women's issues, mental and emotional disturbances, pediatrics and physical conditions. She has studied with world-renowned homeopaths and gives through volunteering her time through international NGO's by helping those under-served.
Thera was brought to Homeopathy through her own experience.  Her daughter has Autism, OCD, anxiety, attention issues, digestive issues, low muscle tone, and the list goes on.  She responded only to Homeopathy after trying many alternative and conventional interventions.  She continues to improve.  Thera's young son developed severe asthma after his second DTaP-IPV-HIB vaccination.  Only Homeopathy restored his health and he has not needed to visit a doctor since.  This has inspired Thera to continue her training in Homeoprophylaxis with Dr. Isaac Golden.
She has volunteered in Africa with the organization Homeopathy for Health in Africa founded by Jeremy Sherr.  Thera worked with hundreds of HIV/AIDS patients reducing symptoms related to HIV/AIDS itself (such as nausea, wasting, diarrhea, fevers, sores, weight loss, brain fog, dizziness, fatigue, etc.), opportunistic infections (such as Tuberculosis, pneumonia, Cryptoccocosis, Herpes, Candidiasis, etc.) and harmful side effects of antiretroviral (ARV) drugs.  She saw CD4 levels increase and health restored so that patients were able to work and sustain themselves and their family and remove the cultural stigma of having HIV.  She worked in outreach clinics in small market towns, orphanages as well as remote Maasai lands.  This experience has prompted her to continue training in the treatment of HIV/AIDS with Peter Chappell.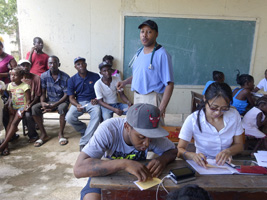 Thera continues to volunteer with Homeopaths Without Borders.  She traveled there 1 week after Hurricane Matthew flattened areas of the South-west in October 2016.  She was part of an emergency response team where she treated hundreds of patients with physical injury, mental and emotional trauma, grief, skin diseases, digestive issues, infectious diseases especially Cholera and Chikungunya, fungal, vaginal and bladder infections, skin diseases, etc.  Thera travels and practices in Haiti yearly. In early 2019, Thera become a board member of Homeopaths Without Borders (North America).  
Thera is one of four founding Homeopaths at Seeds of Hope in downtown Toronto.  Practicing at this clinic bi-weekly, this clinic services those with trauma, addiction and mental health issues.  Thera also holds monthly homeopathic clinics for migrant workers at St. Alban's Anglican Church in Beamsville, Ontario.  
Thera is a clinician at Koru Nutrition Inc. and works with clients who have been in Motor Vehicle Accidents (MVA) and those with traumatic brain injuries.  
Thera loves to hike.  She has backpacked around the world completing many difficult long-distance trails in North America, Europe, Africa and Greenland.